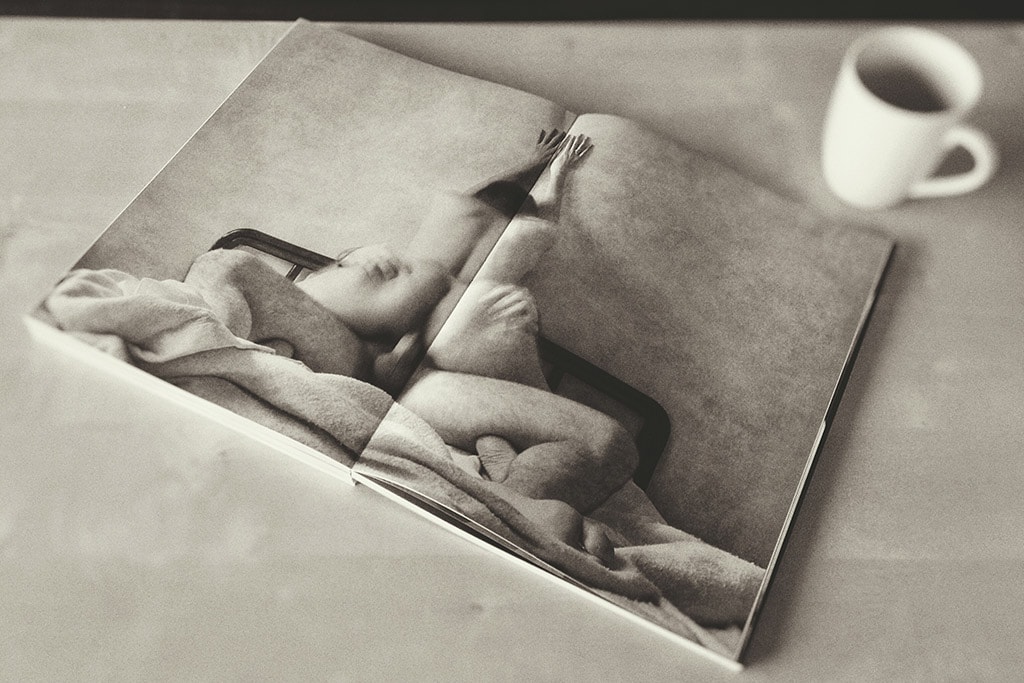 Back in 2015, some of my photographs were published in Quite Lovely, issue two of the Quite Delightful Project's magazine (though at over 300 pages I think it would be more aptly described as a book). At the time, I was sent some interview questions to be printed with my images. To inaugurate this blog, I am publishing the full unedited interview for the first time below.
---
When did you start shooting erotic photography?
I discovered photography at an early age, but it was only about eight years ago that I started exploring this particular subject, which would not have been possible without the complicity of my partner, who is not only my muse, but also my main subject.
What is it about the human form that interests you?
I have a fascination with making private things public. I enjoy being able to uncover the stories that the human body conceals, and convey the innocence, desire, endearment, and vulnerability that I find in them.
And what do you try to achieve when you set out to create erotic photography?
The photographs that I appreciate the most are the ones that engage me on a psychological and emotional level. It's the images that make me reflect upon my fantasies and desires that I find most rewarding. That's what I strive to achieve when I shoot, although I can't say that I always succeed.
At what point does a nude photograph become an erotic one?
Personally, I believe that tracing a line to differentiate the two is often done in an attempt to separate what is deemed vulgar and pornographic from what is considered art. Engaging in that discussion can alienate certain types of art and help enforce a kind of aesthetic that often reflects the taste of an influential minority.    
There are a number of photographs in this essay that are shot with a Polaroid camera. Why did you choose this mode of shooting? How does it differ to using a digital camera?
The introduction of the Polaroid camera made it possible for many people to have access to their own intimate images without the need for any intermediaries. As such, the medium is largely responsible for bringing amateur photography into the bedroom. In that sense, images shot with a Polaroid camera have an important symbolic value, and evoke an important aspect of the history of the genre.
From a technical point of view, Polaroids have a tendency to produce unexpected results. When you have access to tools that allow you to transform images at the pixel level, it is nice to let go sometimes and leave the door open for serendipity.
Are the couples in your photographs hired models or actual couples?
Actual couples! Intimacy and complicity are the main ingredients of my work; I could never simulate that successfully in my images, nor do I have a desire to do so.
What do you look for in a potential model?
Enthusiasm, an open-mind, and some degree of creative affinity.
To what extent do the models play a part in the overall image-making process?
My partner, in particular, is heavily involved in the image-making process, from the initial conceptualization of the image, all the way to coming up with a title for the final photograph. Other models that I have worked with also bring invaluable ideas and suggestions to the table.
Your images are both frank and forthright in their treatment of sexuality, something that we celebrate at Quite Lovely. Do you think that explicit representations of sex are important in creating erotic photography?
I photograph explicit representations of sex because I find it aesthetically enthralling. The kind of movement, shapes, balance, and emotion that can be captured by photographing lovers is quite unique. Moreover, creating these images allows me to reflect upon my fantasies and desires; as such, they constitute a great exercise in self-exploration.